Gulf Savannah Way Darwin to Cairns Tours 8 Days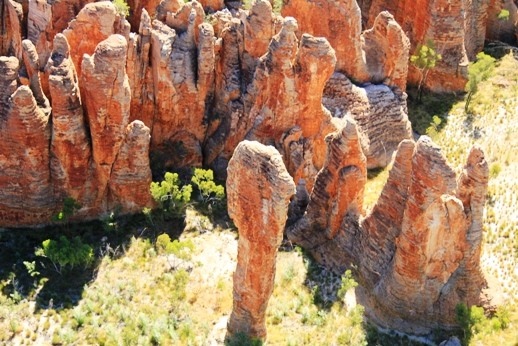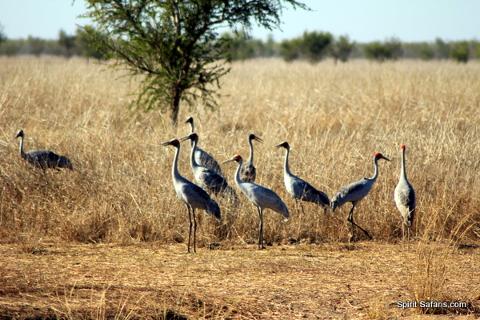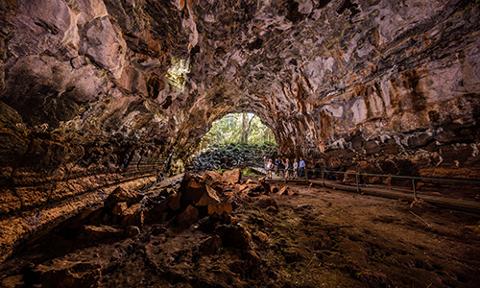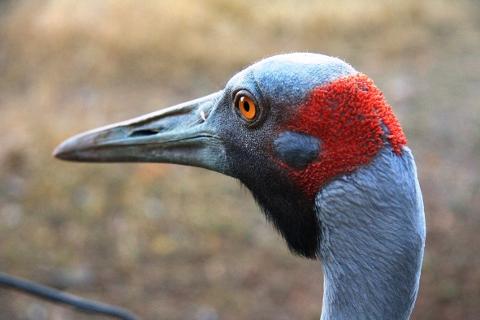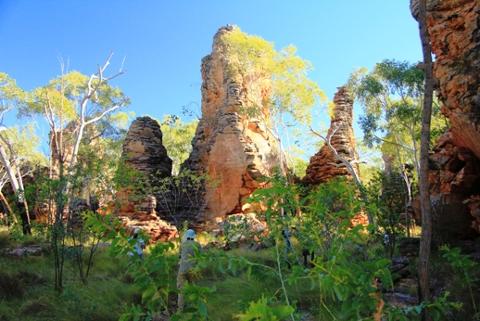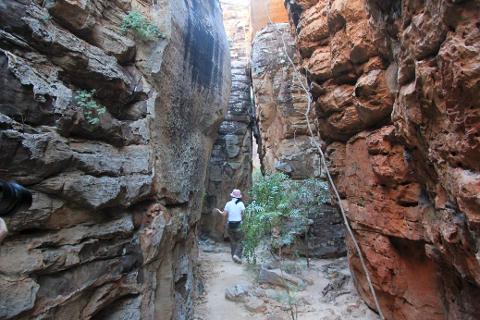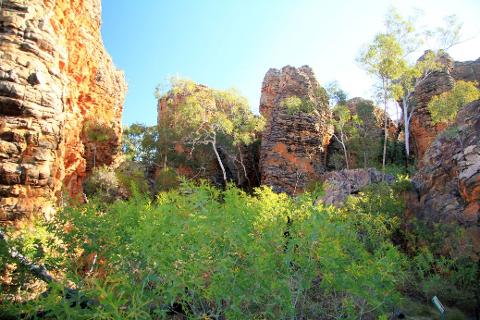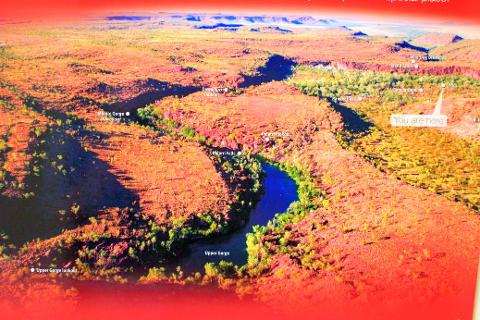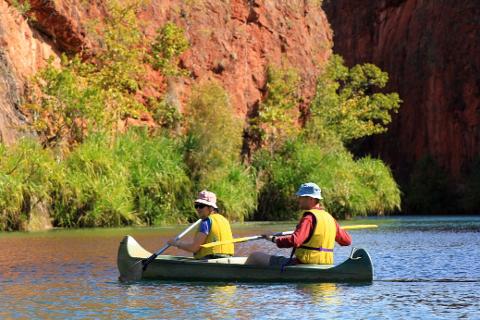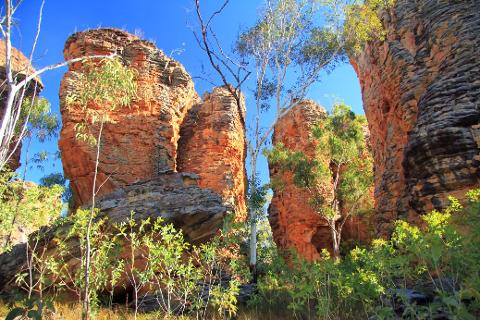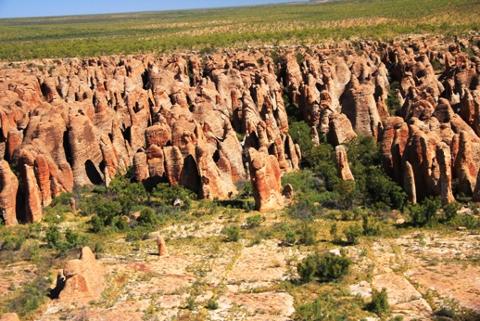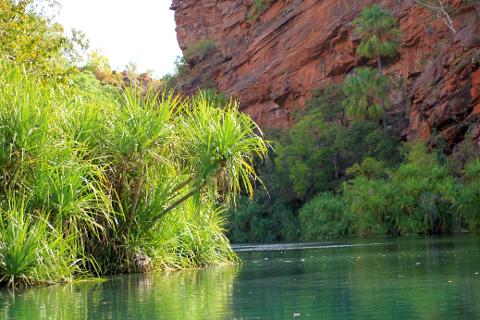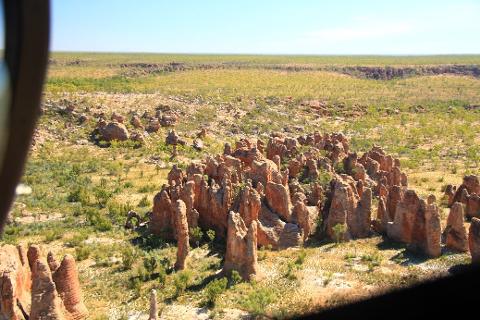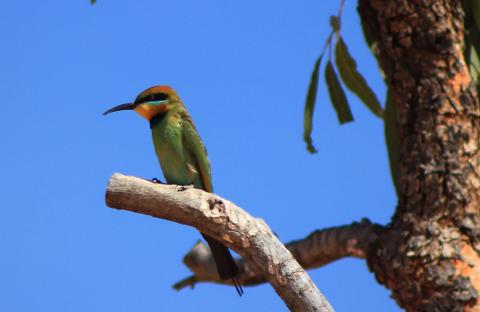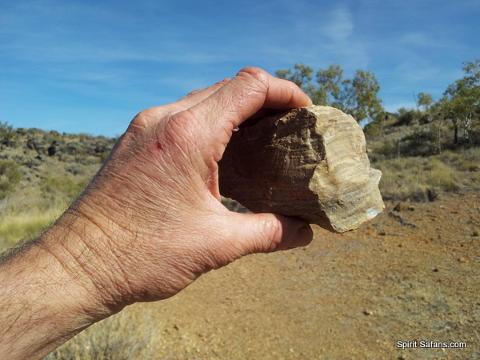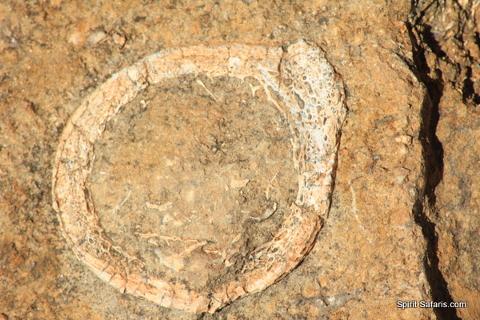 Trvanie: 8 Dní (cca.)
Poloha: Cairns, Qld
Kód produktu: 10GDC8
Gulf Savannah Tours Darwin to Cairns via Lost City 8 days - , Matarranka, Daly Waters, Cape Crawford, Lost City, (optional heli flight) Caranbirini Nature Reserve, Hells Gate, Borroloola, Riversleigh Megafauna Fossil Fields, Lawn Hill National Park, (now Boodjamulla National Park), Cruise Lawn Hill Gorge, Adel's Grove (2 nights), Bourke & Wills Last Camp 119, Normanton, Gulflander & Savannahlander Railways, Karumba, Gulf Carpentaria sunset cruise, Undarra Lava Tubes to Cairns.
Gulf Savannah Way Darwin to Cairns tour 8 days …
Day 1 – Depart Darwin 8am via Stuart Highway to Pine Creek (gold and railway history – and great coffee and cakes at the Railway Cafe) then Katherine, NTs 3rd largest town. On to Mataranka for the Elsey's history of "We of the Never Never" fame. We then head for Daly Waters. View Australia's first international airport here and historic WWII relics. Enjoy the amusing Daly Waters Pub and township adornments, including an old helicopter and the thong tree. We take a short tour of the WWII airbase and aircraft hanger here – with a fascinating historic display of WWII equipment, aircraft images and life here at that time. Overnight Daly Waters.
Day 2 – We leave the Stuart Highway and head east to Cape Crawford, near the Southern Lost City, a vast sandstone rock formation. The Lost City can be explored by (optional extra) helicopter from base at the Heartbreak Hotel at Cape Crawford, with an amazing 15 or optional 30 minute flight over these ancient sandstone pillars, formed when all this area was underwater. We also walk in a similar towering rocky formation at the nearby Caranbirini Conservation Reserve (shown in video). This is in one of the oldest and most isolated areas in Australia. It is twice as old as Uluru at around 1.4 billion years old. We travel on to Borroloola for supplies and view the museum and history of this once wild frontier town, now a popular fishing destination. Population is around 800 (about 200 whites and 600 Aboriginal), with Aborigines living in camps around the town. Borroloola has some very different Aboriginal cultures ie the Yanyuwa and Mara are 'saltwater people' from the nearby islands while the Kurdanji and Karawa people are 'mainland people'.
Borroloola is also the main support town for the McArthur River mine – one of the world's largest zinc, lead and silver mines, situated about 70 kilometres southwest of Borroloola. We head toward the Gulf and visit King Ash Bay on the MacArthur River – a top spot to experience the atmosphere of the Gulf and a shady lunch place by the river. Overnight at Boroloola BLD
Day 3 – We travel through Savannah forest and river crossings to the large Aboriginal community of Doomadgee, then south to Adel's Grove for 2 nights. It was originally gazetted in 1904 as a Miners Homestead Lease. In 1920 Albert de Lestang took up the property as an experimental Botanical Garden (hence the name "Adel" arose from Albert's initials). Albert planted many species of trees and shrubs and supplied the Botanical Gardens of the world with the seeds produced by his nursery. This is adjacent Lawn Hill National Park (now Boodjamulla National Park) where we walk, canoe or swim in the beautiful lagoon and river with waterfalls.
Day 4 – Today we take a tour to visit the amazing Riversleigh Megafauna Fossil Fields and immerse in this unique landscape. Alternatively enjoy a relaxing day of walks and swims or canoeing – your choice. Overnight Adels Grove BLD
Day 5 – Departing Adels Grove we travel via Gregory Downs to Burke & Wills last camp 119, an historic site with fascinating history and stories to tell. Enjoy a break in the frontier town of Burketown, named after Burke of the Burke and Wills Expedition of 1860 who reached the gulf near here in February 1861. Burketown was established in 1865 to service new pastoral holdings established in the region.
We reach the Leichardt River, named after Ludwig Leichardt who walked this country in 1845. We check out the Leichardt Falls then travel across the "Plains of Promise" named when H M Brig Beagle (the famous ship which had carried Charles Darwin on his voyage) visited here in 1841. On to Normanton, and view the old Burns Philp store, and the 1870 railway history from the goldrush days, plus the Purple Pub. Arriving Karumba on the edge of the Gulf of Carpentaria, we enjoy a sunset river cruise. Karumba was the base of the gulf Barramundi and prawning industry and home to many salt water crocodiles. Overnight Karumba BL – Dinner at own expense in local restaurant – great fresh fish and prawns here at economical price !
Day 6– We follow the Gulflander Railway line via the Gulf Development Road through Croydon which in goldrush days had 7000 people and 122 pubs.Travel via Georgetown and the multi award winning, Terrestrial – the Ted Elliott Mineral Collection, the largest minerals collection in the world. Overnight Mt Surpise on where the Savannahlander train also overnights. BLD
Day 7 – Undarra Lava Tubes tour. The Undara Lava Tubes were formed some 190,000 years ago when a major volcano erupted, its molten lava flowing down a dry river bed. As the top layer quickly cooled and crusted, the fiery magma below continued to flow through the tubes taking it further and further from the volcano. The Undara tubes are the world's longest lava flow.
The word Undara means 'a long way' in Aboriginal language. One of the lava flows from Undara extends over 160 kilometres (or 100 miles). This makes it one of the longest lava flows from a single volcano on our planet in modern geological time. The original tube formed by the flow extended for approximately 100kilometres, and several sections are accessible. After our 2 hour tour and tasty lunch, we travel via the
Atherton Tablelands to Cairns
for a celebration dinner together at our Cairns Hotel. BLD
Day 8 – After a good nights sleep and an easy breakfast, we can transfer you to the airport or other hotels if staying on in Cairns. Tour completes 10am. Or join our Cape York & Thursday Island Adventure
8 days Accommodated or Camping or a combination available- select when booking