Gulf Savannah Way Cairns to Darwin Tour 10 Days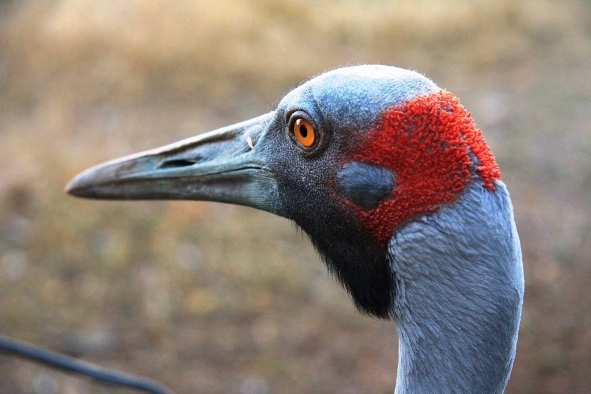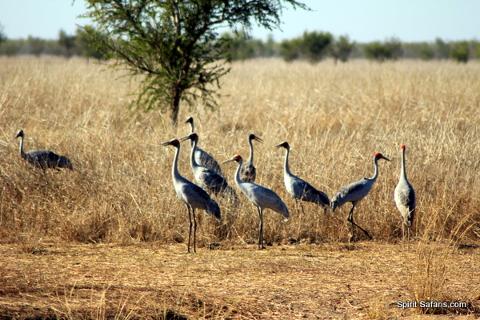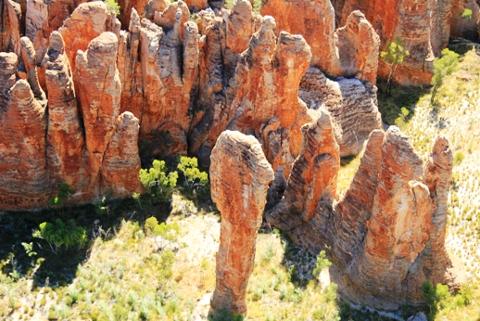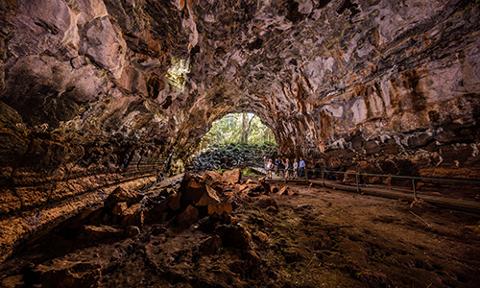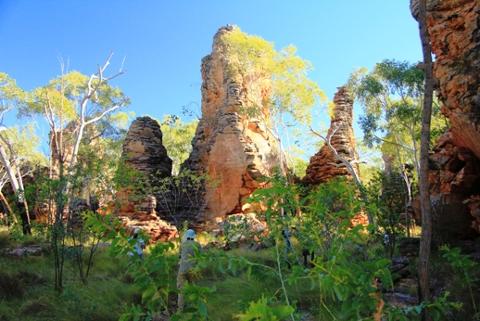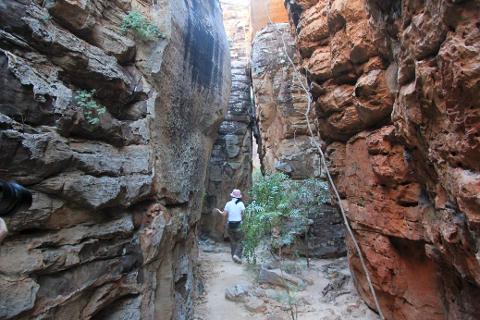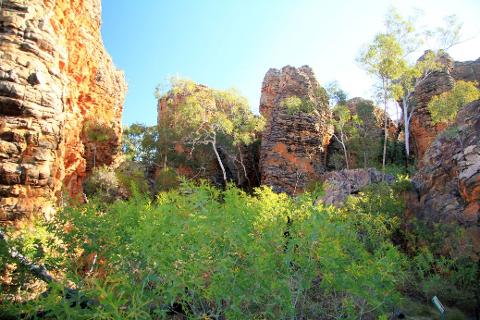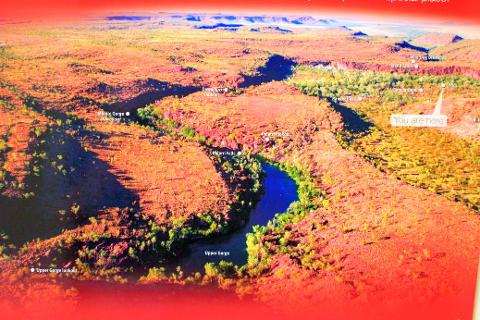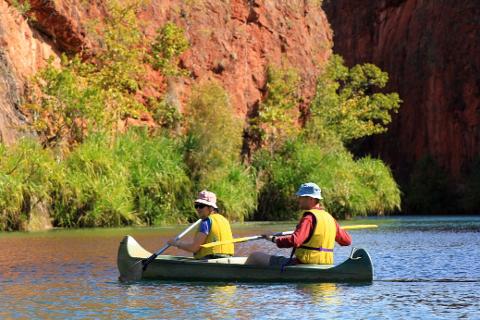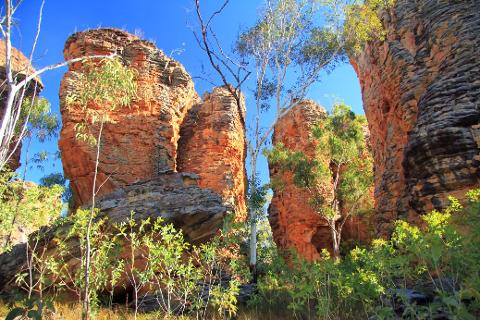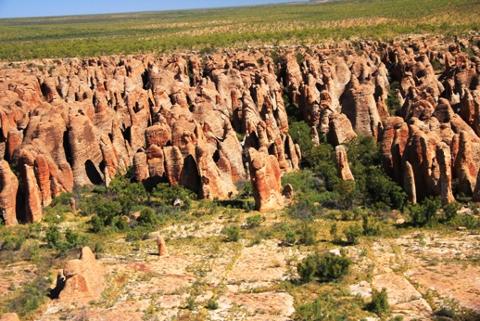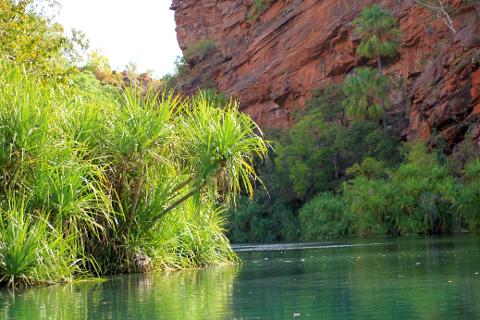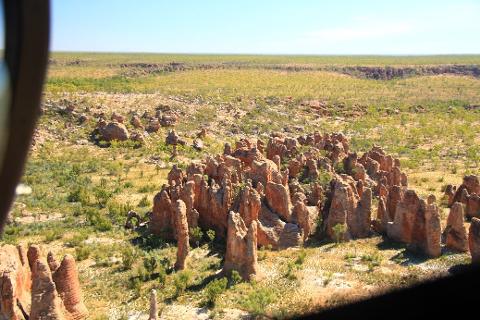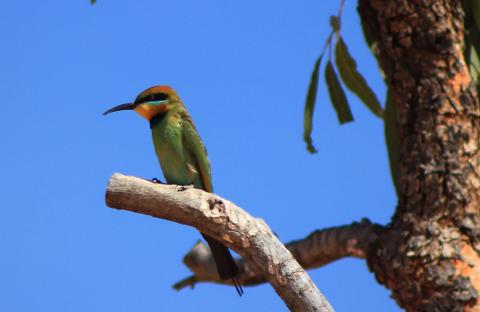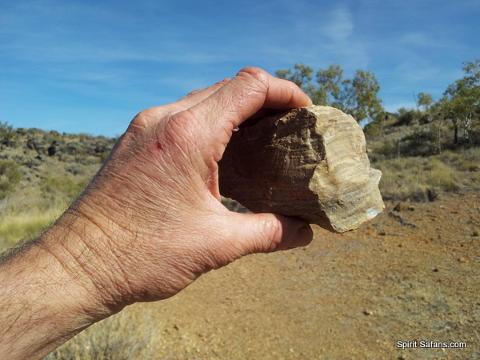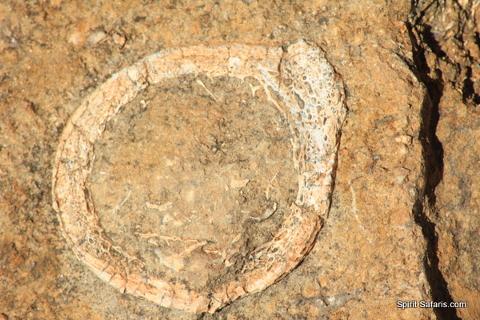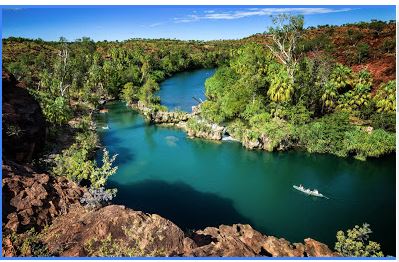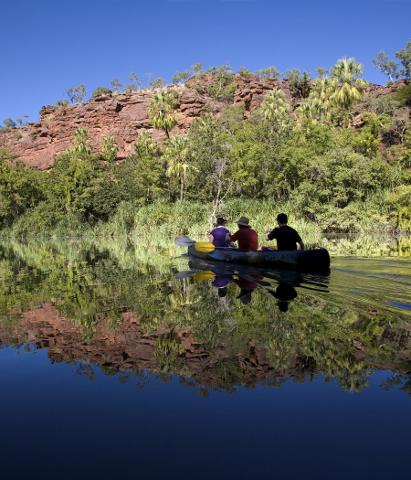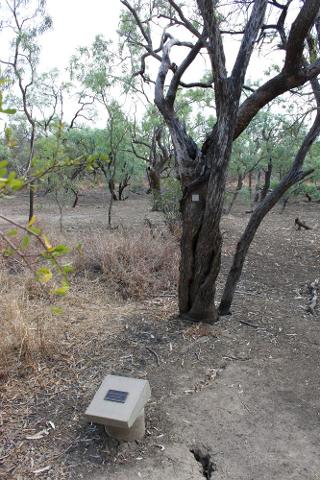 Varaktighet: 10 Dagar (cirka)
Plats: Cairns, Qld
Produktkod: 10GCD10
Gulf Savannah Tours Cairns to Darwin via Lost City 10 days - via Cape Crawford, Lost City, (optional heli flight) Caranbirini Nature Reserve, Hells Gate, Borroloola, Riversleigh Megafauna Fossil Fields, Lawn Hill National Park, (now Boodjamulla National Park), Cruise Lawn Hill Gorge, Adel's Grove (2 nights), Bourke & Wills Last Camp 119, Normanton, Gulflander & Savannah Lander Railways, Karumba, Gulf Carpentaria sunset cruise, Cobbold Gorge and gorge cruise, Undarra Lava Tubes to Cairns.
CAMPING OR ACCOMMODATED OR COMBINATION - SELECT ACCOMMODATION AS EXTRAS WHEN BOOKING
Gulf Savannah Way Cairns to Darwin tour 10 days
Day 1 – Gulf Savannah Way Tours – Depart Cairns for the picturesque drive to the Atherton tablelands to tour through the Undara Lava Tubes. The Undara Lava Tubes were formed some 190,000 years ago when a major volcano erupted, its molten lava flowing down a dry river bed. As the top layer quickly cooled and crusted, the fiery magma below continued to flow through the tubes taking it further and further from the volcano. The Undara tubes are the world's longest lava flow. The word Undara means 'a long way' in Aboriginal language. One of the lava flows from Undara extends over 160 kilometres (or 100 miles). This makes it one of the longest lava flows from a single volcano on our planet in modern geological time. The original tube formed by the flow extended for approximately 100 kilometres, and several sections are accessible. After our 2 hour tour and tasty lunch, we pass by Mt Surprise (where Savannahlander train overnights) to Georgetown for overnight LD
Day 2 – Travel via Georgetown and the multi award winning, Terrestrial – the Ted Elliott Mineral Collection, the largest minerals collection in the world. We head bush here Cobbold Gorge via the old mining town of Forsyth the end point for the Savamnnahlander Train (owned by a new Zealand rail enthusiast) then Overnight at Cobbold Gorge on Robin Hood Cattle station BLD
Day 3 – Cobbold Gorge is unique, hidden away within the rugged sandstone formations of North Queensland. This gorge is extremely narrow, closing to only two metres in places, with spectacular 30 metre cliffs on either side. The overall length of the gorge is about six kilometres and includes a series of water-holes and rock falls, with the the last 500 meters is accessible by flat bottom boat. Great walks, swimming and relaxing or optional canoeing. Overnight Cobbold Gorge on Robin Hood Cattle station. BLD
Day 4 - We follow the Gulflander Railway line via the Gulf Development Road through Croydon which in goldrush days had 7000 people and 122 pubs. On to Normanton, and view the old Burns Philp store, and the 1870 railway history from the goldrush days, plus the hot artesian bore. Arriving Karumba on the edge of the Gulf of Carpentaria, we enjoy a sunset river cruise. Karumba is the base of the gulf Barramundi and prawning industry and home to many salt water crocodiles. Overnight Karumba BL – Dinner at own expense in local restaurant – great fresh fish and prawns here and very reasonable price !
Days 5 & 6 – Today we see flocks of Brolgas on our way to Burke and Wills last camp 119 near Burketown. Travelling westward and parallel to the coastline of the Gulf of Carpentaria in this spectacular savannah country, we cross numerous rivers including the Leichardt River, named after Ludwig Leichardt who walked this country in 1845. We check out the Leichardt Falls before travelling across the "Plains of Promise" named when H M Brig Beagle (the famous ship which had carried Charles Darwin on his voyage) visited here in 1841. Enjoy a break in the frontier town of Burketown, named after Burke of the Burke and Wills Expedition of 1860 who reached the gulf near here in February 1861. Burketown was established in 1865 to service new pastoral holdings established in the region.We arrive at Lawn Hill National Park, (now Boodjamulla National Park) Adel's Grove (2 nights), and walk, canoe or swim in the beautiful lagoon with waterfalls. Visit the amazing Riversleigh Dinosaur Fossil Field. Overnight Adels Grove BLD
Day 7. We travel by the large Aboriginal community of Doomadgee, then Hells Gate where police were stationed to provide escorts for settlers to the escarpments of Hell's Gate, beyond which the Aboriginals were considered fierce. Hells Gate is the routes most western settlement in Queensland and now is a popular stopover with a grassy oasis and refreshments, nearby Aboriginal rock art and caves. We travel via Westmoreland (uranium deposits) and enter the Northern Territory, passing the Redbank (copper) Mine and arrive at Borroloola for overnight. BLD
Day 8. Borroloola is now a popular fishing destination. Population is around 800 (about 200 whitefellas and 600 Aboriginal), with Aborigines living in camps around the town. Borroloola has some very different Aboriginal cultures ie the Yanyuwa and Mara are 'saltwater people' from the nearby islands while the Kurdanji and Karawa people are 'mainland people'. We visit Caranbirini Nature Reserve to walk amongst the Lost City through sandstone towers overlooking a billabong and across the escarpment country of the Gulf Region. Optional helicopter flight over the Lost City. The Lost City can this morning be explored by helicopter from base at the Heartbreak Hotel at Cape Crawford, with an amazing 15 or optional 30 minute flight over these ancient sandstone pillars, formed when all this area was underwater Arrive Daly Waters famous pub for overnight. BLD
Day 9 – We take a short tour of the WWII airbase and aircraft hanger at Daly Waters – with a fascinating historic display of WWII equipment, aircraft images and life here at that time. Onwards for a swim at Mataranka Hot Springs and connect with the famous classic outback Australian story of "We of the Never Never" and Elsey's homestead from the film. Onward via Katherine then Darwin for overnight BLD
Day 10– Tour completes after breakfast at 10am. A free day to celebrate your journey. Enjoy a leisurely breakfast and the many sights or activities Darwin has to offer. Options include a trip to Kakadu or Litchfield National Parks, or simply shop or relax in Darwin's balmy climate. Tour ends after breakfast. Home Flights depart from Darwin or consider travelling with us to Alice Springs with options including Kakadu, Katherine Gorge (optional), Lost City & Devils Marbles. B
CAMPING OR ACCOMMODATED OR COMBINATION - SELECT ACCOMMODATION AS EXTRAS WHEN BOOKING