Kimberley Broome to Kununurra via Gibb River Rd with Home Valley Manning Gorge Bungle Bungles 7 days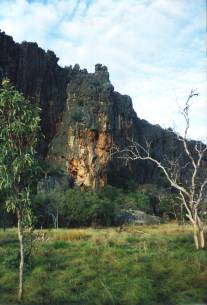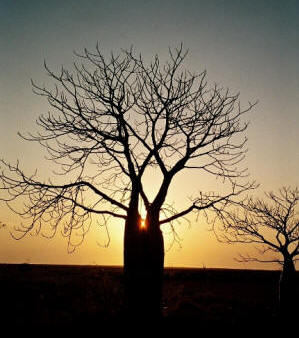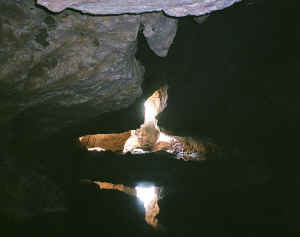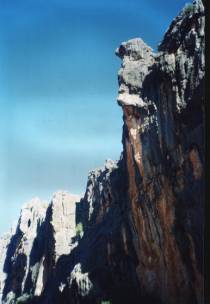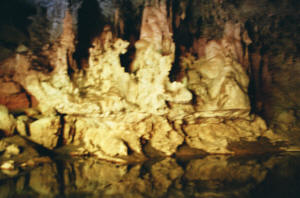 À partir de

AUD
3 995,00 $AU
Durée: 7 Jours (environ)
Lieu: Broome
Code produit: 20KBK7
Kimberley Broome to Kununurra via Gibb River Road – 7 days/6 nights with Home Valley Station & Mt Barnett. Extension options also available to Darwin. If departing Darwin tour via Katherine, Kununurra, (alternatively from Broome via Fitzroy Crossing & Halls Creek) to Bungles Bungles, El Questro, Zebedee Hot Springs, Galvans Gorge, Windjana Gorge, Tunnel Creek, Cable Beach, Broome. Opportunity to meet Aboriginal elders & Aboriginal artists,visit Wandjina and Bradshaw / Gwion Gwion rock art sites, swim in pristine waterholes on this Gibb River Rd by 4WD tour, Fully Accommodated (upgrade required) or camping options
Broome to Kununurra or Darwin options Tour – Kimberley Broome to Kununurra Bungle Bungles Tour 7 Days with 2 cruises & 2 Bungle Bungles walks and 4WD tour via Gibb River Road – with El Questro, Bungle Bungles walks and flight option. Departs Broome via Fitzroy Crossing Windjana Gorge, Tunnel Creek, Galvans Gorge, Manning Gorge, Home Valley Station, Pentecost River, El Questro, Zebedee Hot Springs, Bungles Bungles for easy walk to Cathedral & Piccanniny Creek. From Kununurra travel via Victoria River escarpments, Katherine hot springs to Darwin or optional fly out from Kununurra. Optional day flight with walk option to Mitchell Falls and extreme North Western coastline and Lake Argyle cruise or overnight options. Visit Aboriginal communities, meet Aboriginal artists, visit Wandjina and Bradshaw / Gwion rock art sites, swim in pristine waterholes on this Gibb River Rd by 4WD tour. Broome to Darwin Tour is Code KBDM8 or Broome to Kununurra KBKM7
Kimberley Broome to Kununurra Bungle Bungles Tour 7 Days
Includes –
Broome to Kununurra - or Darwin extension option (extra cost).
2 Cruises – Geike Gorge & Chamberlain River
El Questro, Bungles walks & Gibb River Rd
Mitchell Falls flight option with optional walk to Merton & Mitchell Falls
Accommodated (see extras at booking link) or Comfy Camping with all bedding, full height tents, self inflating mattresses or stretchers
Bungle Bungles Domes walk to Cathedral Gorge and Picanniny Creek
El Questro, Zebedee Hot Springs Emma Gorge, Cockburn Range, Jackaroos waterhole
Pentecost River, Hann, Durack, Fitzroy River crossings
Cattle Stations of Home Valley, Mt Barnett, El Questro, Ellenbrae Station, Mt House and more
Galvans & Windjana Gorges, Tunnel Creek walks / swims, Jandamarra story, Fitzroy Crossing
Aboriginal artists, Wandjina & Gwion rock art sites.
Kimberley Broome Darwin via Kununurra Bungle Bungles Tour 7 Days
– Itinerary –
Day 1 – Depart from Broome travelling through vast Savannah grasslands to Willare on the Fitzroy River. We visit the culturally significant Prison Boab Tree and Mowanjum Aboriginal Art Centre and Derby township. Heading east on the Savannah Way we arrive at Fitzroy Crossing which is an education and supply centre for surrounding cattle stations and Aboriginal communities. Its then a short drive to Geike Gorge for a 1 hour sunset cruise on the mighty Fitzroy River through the Devonian Reef. Overnight at Fitzroy Crossing. Dinner own purchase at restaurant LD
Day 2 – We drive through the Devonian Reef / Napier Range to Tunnel Creek, well hidden in the fascinating geology of this limestone reef with its many boab trees and picturesque complex shapes. This is where the Aboriginal freedom fighter Jandamarra and the Bunuba Resistance was centred in the 1890s, depicted in 2 novels and a recent stage production. Here we can don torches and shorts to wade through this incredible underground river system full of stalagmites and stalactites and even an under ground spring. Alternatively take a short walk in the shady and refreshing surrounding area by the creek that feeds the underground water system. Travelling on we follow the range and cross through them again, to arrive for lunch and a short walk in Windjana Gorge National Park with abundant wildlife and numerous freshwater crocodiles in this eerie, ancient seabed environment – where the mega fauna roamed.
Driving on now on the Gibb River Road, we cross the Lennard River and pass through the ancient Devonian era Napier Range at Queen Victoria Pass. Our tour then climbs the King Leopold Ranges and we travel through the picturesque Inglis Gap and King Leopold Conservation Park. This is spectacular mountain country with impressive views over the ranges and vast woodlands and plains. We travel through spectacular Kimberley woodlands and river crossings before the Imitji Aboriginal Community and store. Here we have unique Aboriginal artwork and one of the few real coffees your can find on the Gibb (except our BYO). We are deep in the Kimberley now, and time permitting enjoy a swim and relax at the easy to access and picturesque Galvans Gorge with more Wandjina rock art, great scenery and good swimming and photos too, before arrival at Manning Gorge water hole campground or if accommodated, Mt Barnett Roadhouse for overnight. BLD
Day 3 – Enjoy great swimming in this large picturesque and safe waterhole surrounded by large paperbark trees. A 3 hour return walk to Manning Gorge Falls is also available for active walkers. We continue on the Gibb River road crossing the Hann River, and travelling through Ellenbrae and Home Valley stations. At the Durack River crossing we enjoy a stop on the river bank then traverse several more small water crossings to the mighty Pentecost River and view the stunning Cockburn Range from a high vantage point. Overnight El Questro. BLD dinner own cost in restaurant
Day 4 – An optional 2 hours return walk up Emma Gorge (or alternative gorge) to a waterfall is available or simply relax among the boabs and comforts of the resort. This morning enjoy the Zebedee Hot springs nestled in the Livingstonia Palms against 1.8 Billion year old King Leopold sandstone escarpments. Warm water flows from here and the springs are a delight for reflecting the journey and relaxing in the true Kimberley way. Enjoy lunch by Jackaroos waterhole,then an afternoon swim in the Pentecost River at the resort, before a cruise 1.5 hr in the Chamberlain River Gorge. After the cruise we take a steep 4WD track to the sunset view over the ranges at Pigeon Lookout overlooking the Pentecost River. BL Dinner own expense in station restaurant. Overnight El Questro
Day 5 – Departing El Questro we travel the top end of the Gibb River Road then to the Bungle Bungles (Purnululu National Park) for an afternoon drive vewing the domes, then a walk in Cathedral Gorge and Piccaninny Creek where you will be surrounded by the Beehive Domes for which the park is so famous. Arrival into the gorge displays a magnificent amphitheatre designed by nature at its best. Relax in this shaded area before returning on your walk to rejoin the 4WD, then sunset viewing of the Bungle Bungles Ranges. Optional scenic helicopter flights available – 18-30 mins from approx $300). Overnight camp or accommodation option in Bungle Bungles BLD
Day 6 – This morning we head to the northern end of the National Park to Echidna Chasm for the easy to moderate, 2 km, 1.5 hour return walk through a narrow chasm with some large boulders to be scrambled over.
Departing Purnululu we travel north through Turkey Creek and Warmun (Aboriginal Art centre) via Lissadell cattle station, the ancient Ragged Ranges and the Argyle Diamond Mine.
We arrive in Kununurra approx. 5pm for the evening stop by Lake Kununurra at our campsite for the night, or optional adjacent accommodation. Overnight in Kununurra. BLD
Day 7 – Tour completes after breakfast 10am allowing flight or transport connections or more time to enjoy the region eg a Mitchell Falls flight day or Lake Argyle cruise day
___________________________________________________________

If extending to Darwin at extra cost - Fly to Darwin option otherwise depart Kununurra at 7am via spectacular Victoria River mountain landscapes, travelling savannah cattle country, then Timber Creek. Here we climb the escapement for an expansive view over the Victoria River and learn of the Nackaroos, the "Northern Force" that scouted the region on horseback protecting Australia's coastal border during World War II. We stop at the Durack Monument, Victoria River Roadhouse then on to Katherine hot springs for a dip – time permitting. Then on to the Stuart Highway for the last 300 km run into Darwin, arriving approximately 7pm BLD Optional flights to several major Australian cities which depart Darwin late evening/ early am.
Day 8 – If extending to Darwin at extra cost, Tour completes after breakfast 10am allowing flight or transport connections, or Kakadu or Litchfield or other tour options.
Options to extend time in Kununurra for Mitchell Falls flight day or Lake Argyle cruise day
Kimberley Broome Darwin via Kununurra Bungle Bungles Tour 7 Days
Inclusions
Broome to Darwin or Kununurra
2 Cruises, El Questro, Bungles walks & Gibb River Rd
Mitchell Falls flight option with an optional walk to Merton & Mitchell Falls
Accommodated or Comfy Camping – full height tents, self inflating mattresses or stretchers
Bungle Bungles Domes walk to Cathedral Gorge and Piccanniny Creek
El Questro, Zebedee Hot Springs Emma Gorge, Cockburn Range, Jackaroos waterhole
Pentecost River, Hann, Durack, Fitzroy River crossings
Cattle Stations of Home Valley, Mt Barnett, El Questro, Ellenbrae, Mt House Lissadell, Mabel Downs and more
Galvans & Windjana Gorges, Tunnel Creek walks / swims, Jandamarra story, Fitzroy Crossing
Aboriginal artists, Wandjina & Gwion rock art sites.
Professional and experienced driver / guides Long established relationships with local Aboriginal people enriches experiences
Access to remote areas and rock art sites unreachable by most tour vehicles
Delicious meals as shown , including vegetarian optional. Celebration dinner at journey end.
All World Heritage and National Park entry and accommodation fees
Aboriginal Art community visits for "direct from artist" purchases
Contributions of tour price supports Outback Kids and nature care programs.
You – and Your involvement in a creation much bigger than most can imagine
Exclusions for Kimberley Broome to Kununurra Bungle Bungles Tour 7 Days
2 dinners own purchase in restaurant. Alcohol
Accommodation upgrades if required. Available at most locations if prebooked
Flights to and from departure points
Departure most Sundays – Check dates on website or call 1300 763 188